Downtown Design is a wholesome experience that the peculiar Dubai city offers every year. So being a mandatory appointment on the agenda of each designer, design studio or company, this event unites concepts from all over the world and connects people with different mindsets. Due to this, Emotional Brands could not stay out of it and embarked on an inspirational tour to Dubai. While visiting the stand, people created an atmosphere of curiosity, knowledge, and passion. Surrounded by a multicultural flair, the visitors gave amazing feedback about all the pieces… but, above all, the ones we are showing you next were like bright stars in the night sky!
Made of solid walnut wood with upholstery that can vary from linen to velvet, this dining chair is rigorously handcrafted by wood experts. Its round seat and rattan back make everyone fall in love with it.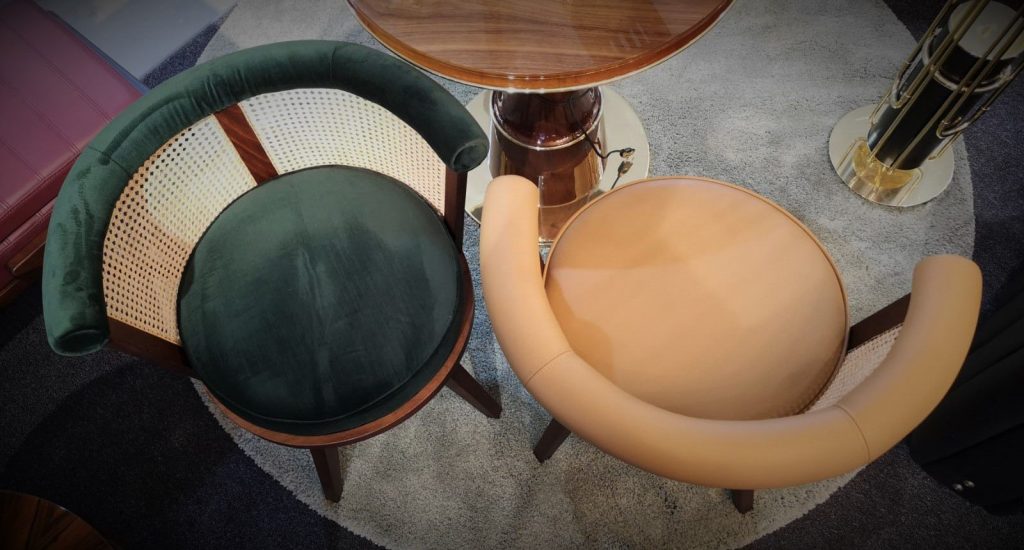 These Portuguese guitars always seem to create some kind of magic around them, no matter the place or the time. The paintings that mimic the tile (Azulejo, in Portuguese) are carefully handmade.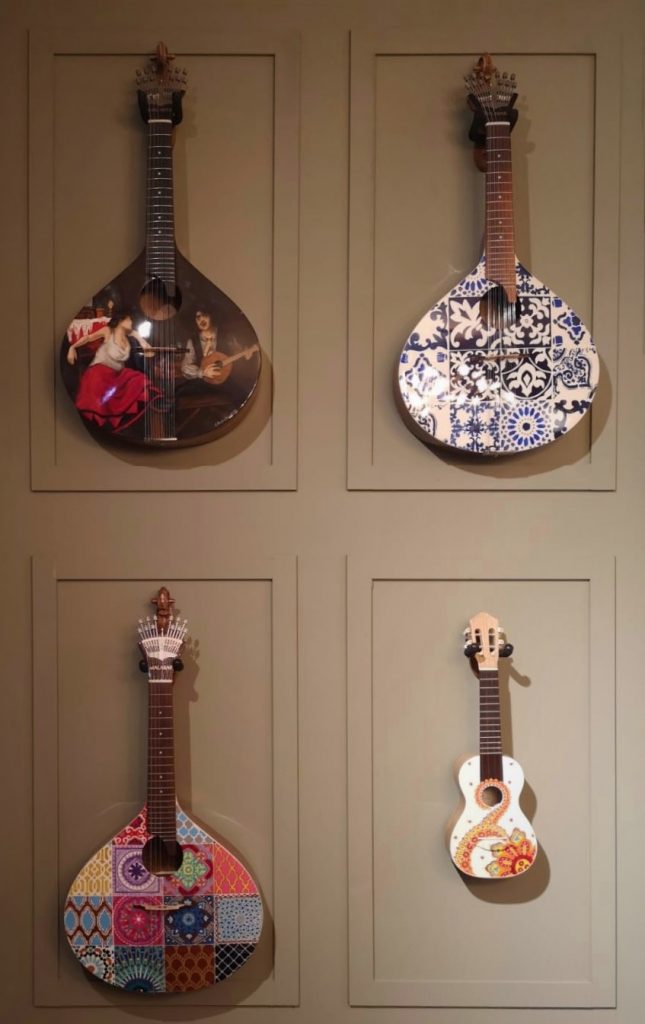 Combining walnut wood root and black lacquered wood, surrounded by a gold leaf surface, the Horizon Center Table grabs everyone's attention with its out of the ordinary shape.
And, with an inspiration that takes us back to the Roman times, the fully upholstered in genuine leather Inglewood Sofa has brushed brass feet and accents.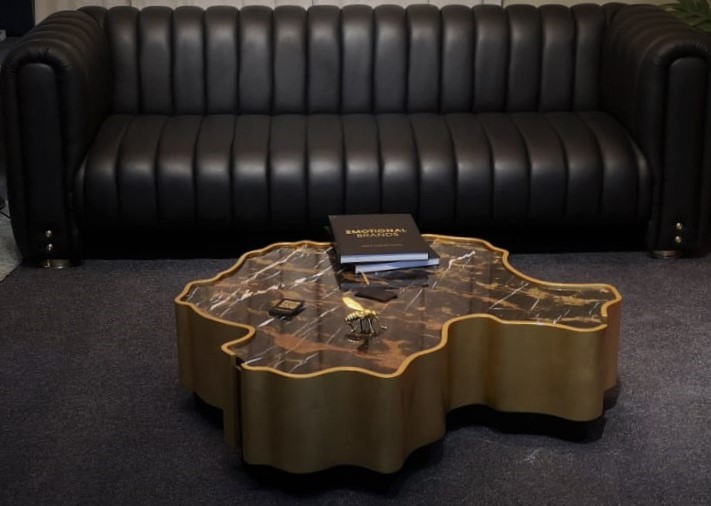 This jewel-like piece is structured in polished brass and black glass. So with geometric facets that feature floral motifs, it is impossible not to be astonished by this side table.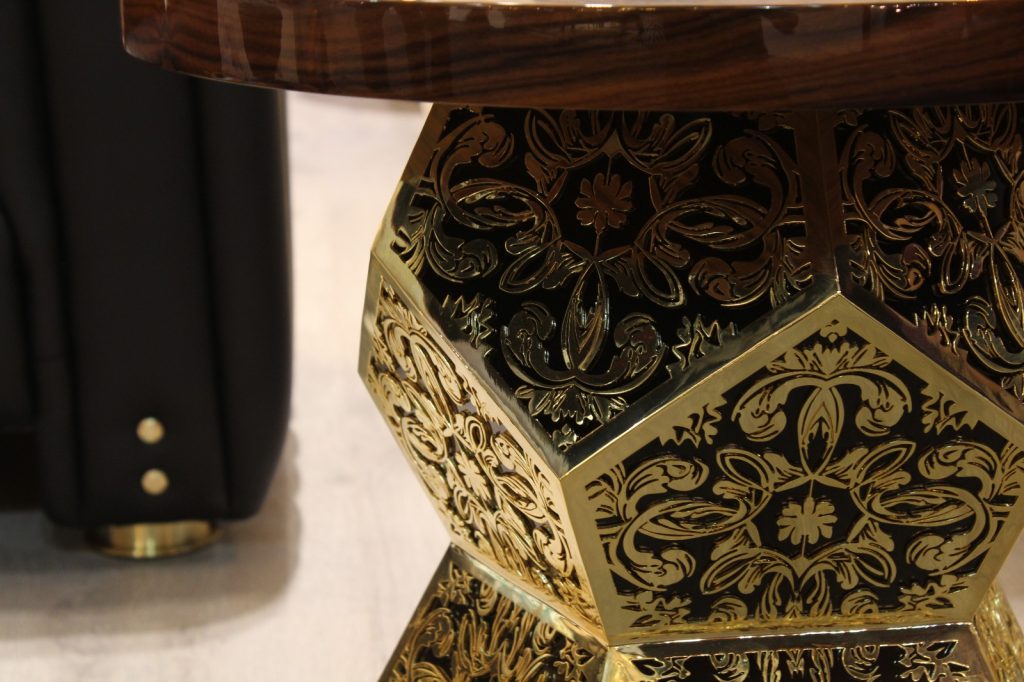 Therefore, inspired by one of the most intelligent creatures in the ocean, the octopus, this lamp features 24 imposing arms.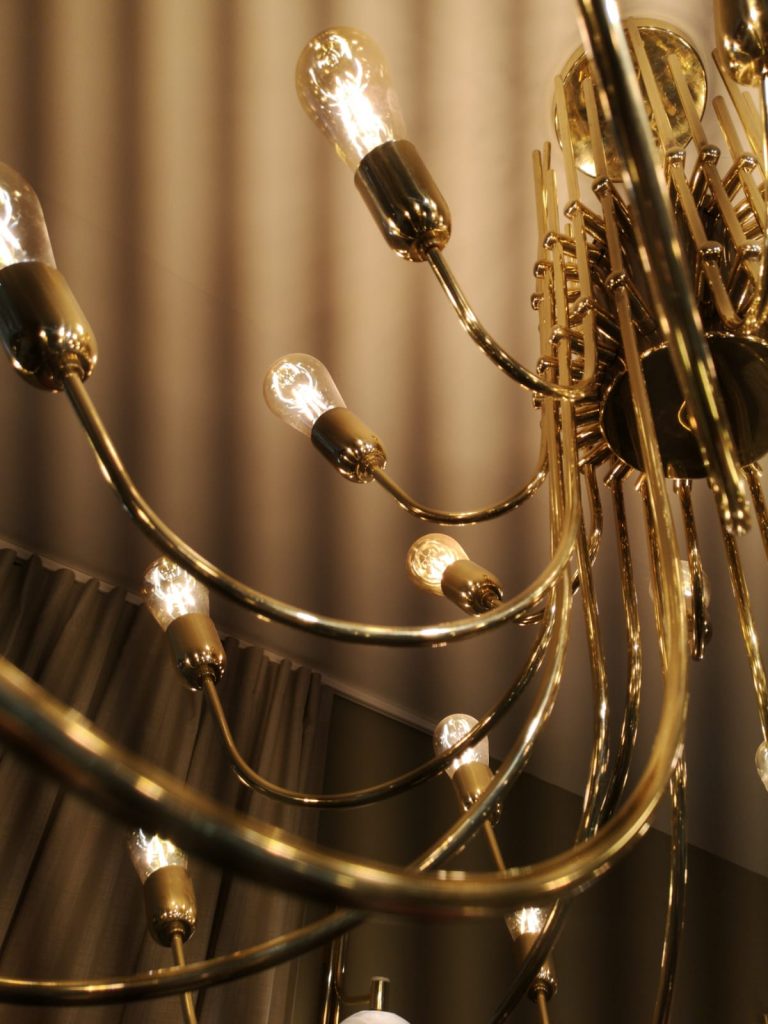 So did you go to Downtown Design and, if so, how was your experience? Did you take a look at these breathtaking pieces?
Let us know in the comments and don't forget to follow us on Facebook, Instagram and Pinterest!