Luxury Dining tables are hot spots even when there's no food on them. Entertain family and friends in a dining room that suits your style, with comfortable dining tables that everyone will appreciate.
Besides looking great in your home décor, they should be the perfect place to share meals with your family, create unforgettable memories in all-night long-lasting dinners with your friends and to do business.
From rustic wood tables to exquisite marble tables, these 10 dining tables blend luxury and sophistication with ease.
No matter what food you are eating, it will certainly feel like you're savoring a meal in a Michelin Restaurant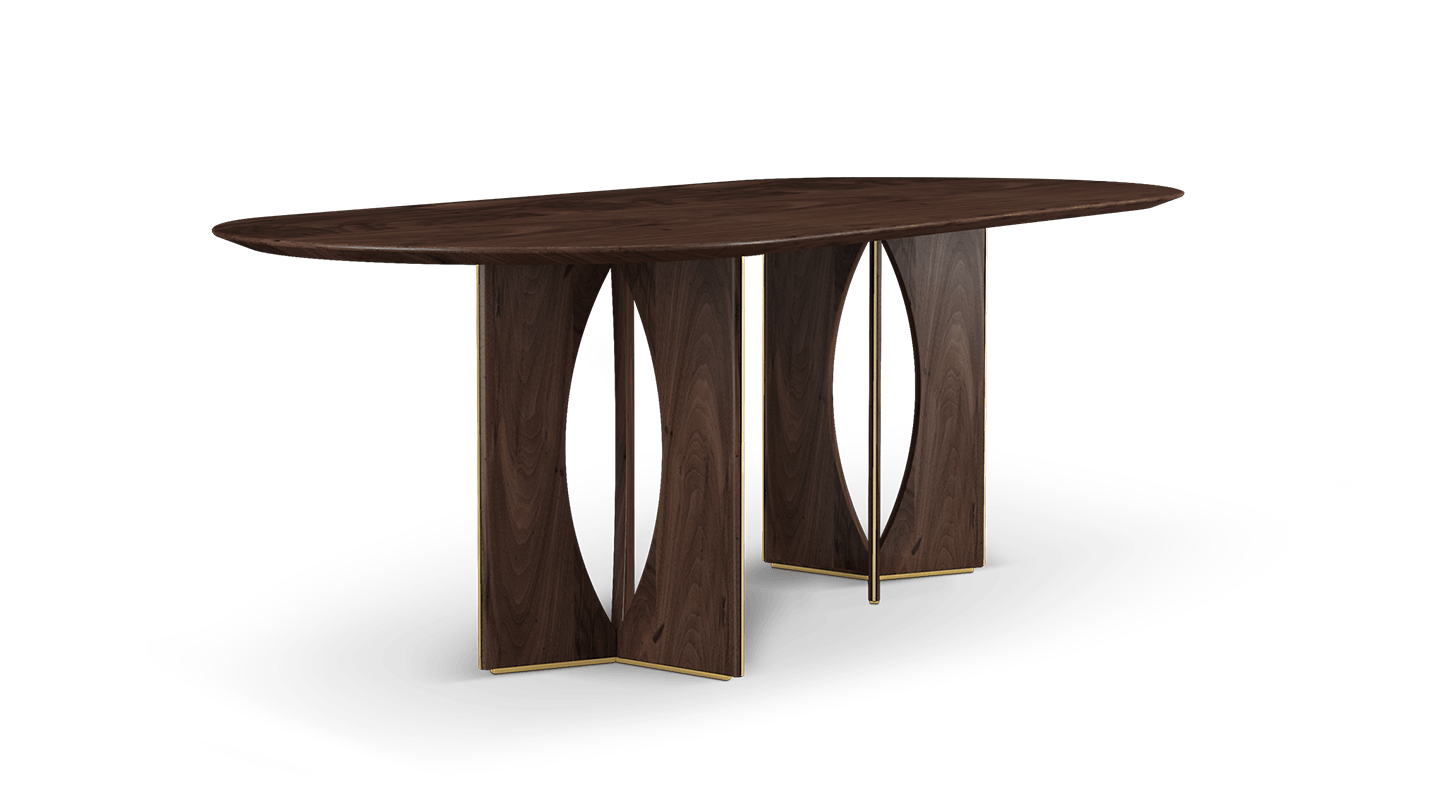 This modern dining table will be the masterpiece of your dining room décor, with its exquisite design.
Also, Featuring an oblong top and two handcrafted unique legs design and premium details in brushed brass, this contemporary dining table has a touch of exclusiveness.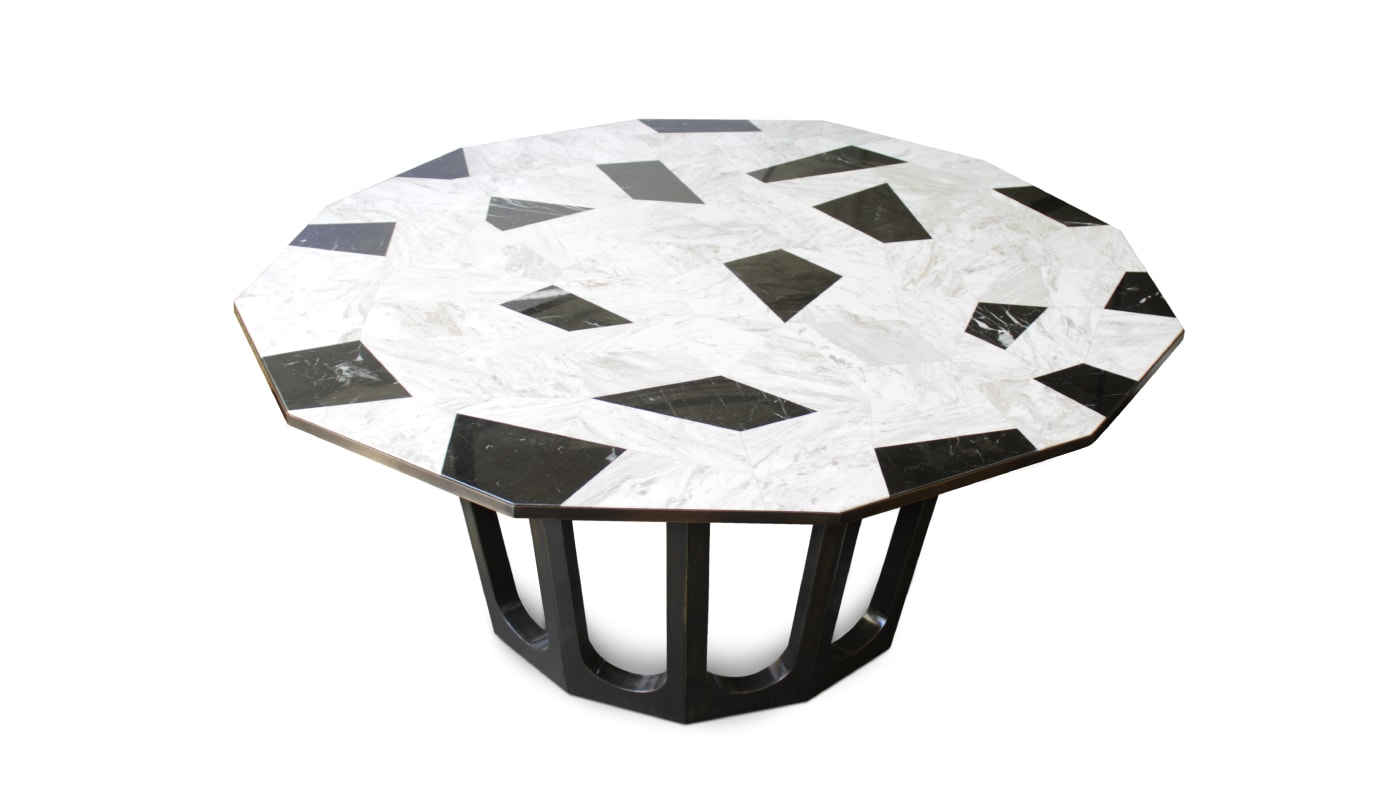 Northup Dining Table is a very elegant and stylish choice to impress in any contemporary living space. The track inspired metal base slowly moves upward, supporting a modern Negro Marquina and Calacatta marble top.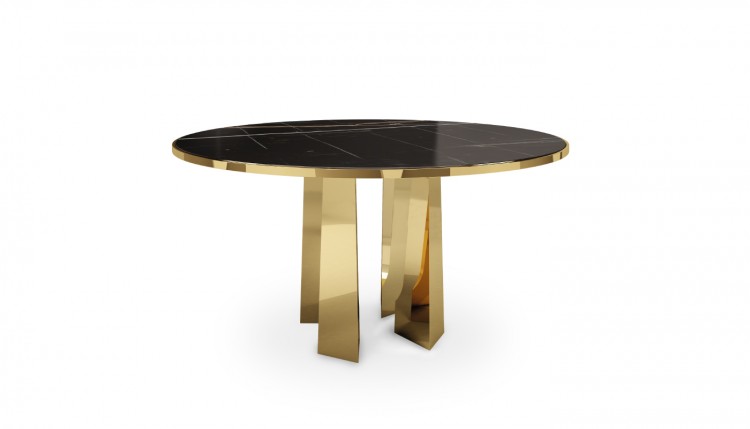 Supported by a polished brass structure that holds an amazing top in polished St. Laurent marble, Mills Dining Table is a contemporary and audacious piece of furniture that will look great in your dining room.
Nebula modern dining table is a graceful contemporary furniture piece that will be the masterpiece for any luxurious dining room.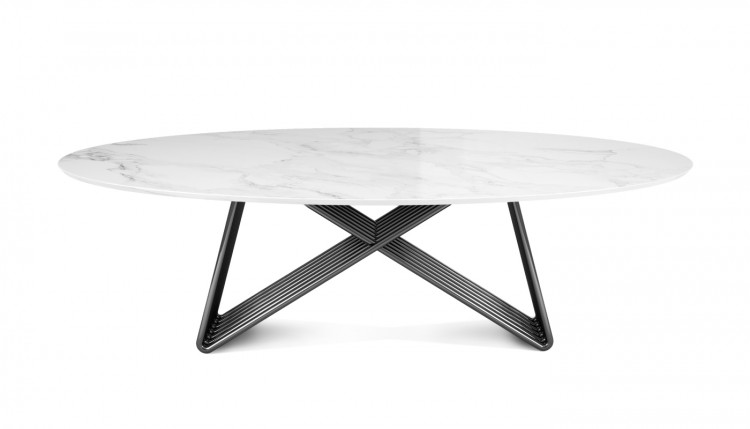 With polished Calacatta marble on the top and black nickel-plated tubular structure, Broad Dining Table is an imposing and exclusive dining table. So, it is a must-have in any contemporary home decor.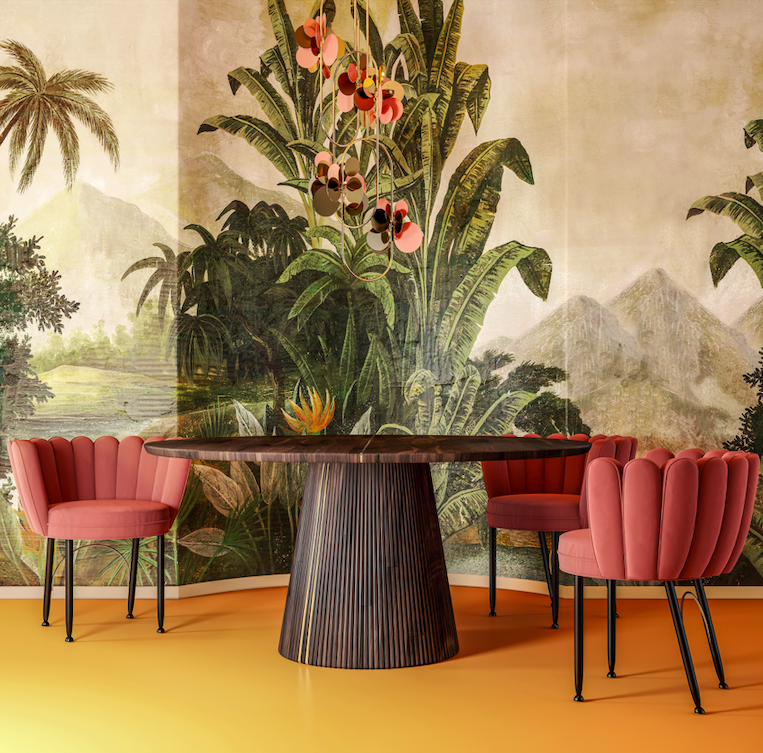 Henry Dining Table is rigorously handcrafted in carefully selected smoked walnut, with a cone-shaped base in layers and a round top then dressed with brushed brass detail.
Consequently, this Dining Table is an opulent, yet majestic statement, regarding the sumptuous aesthetic of an exclusive ambiance.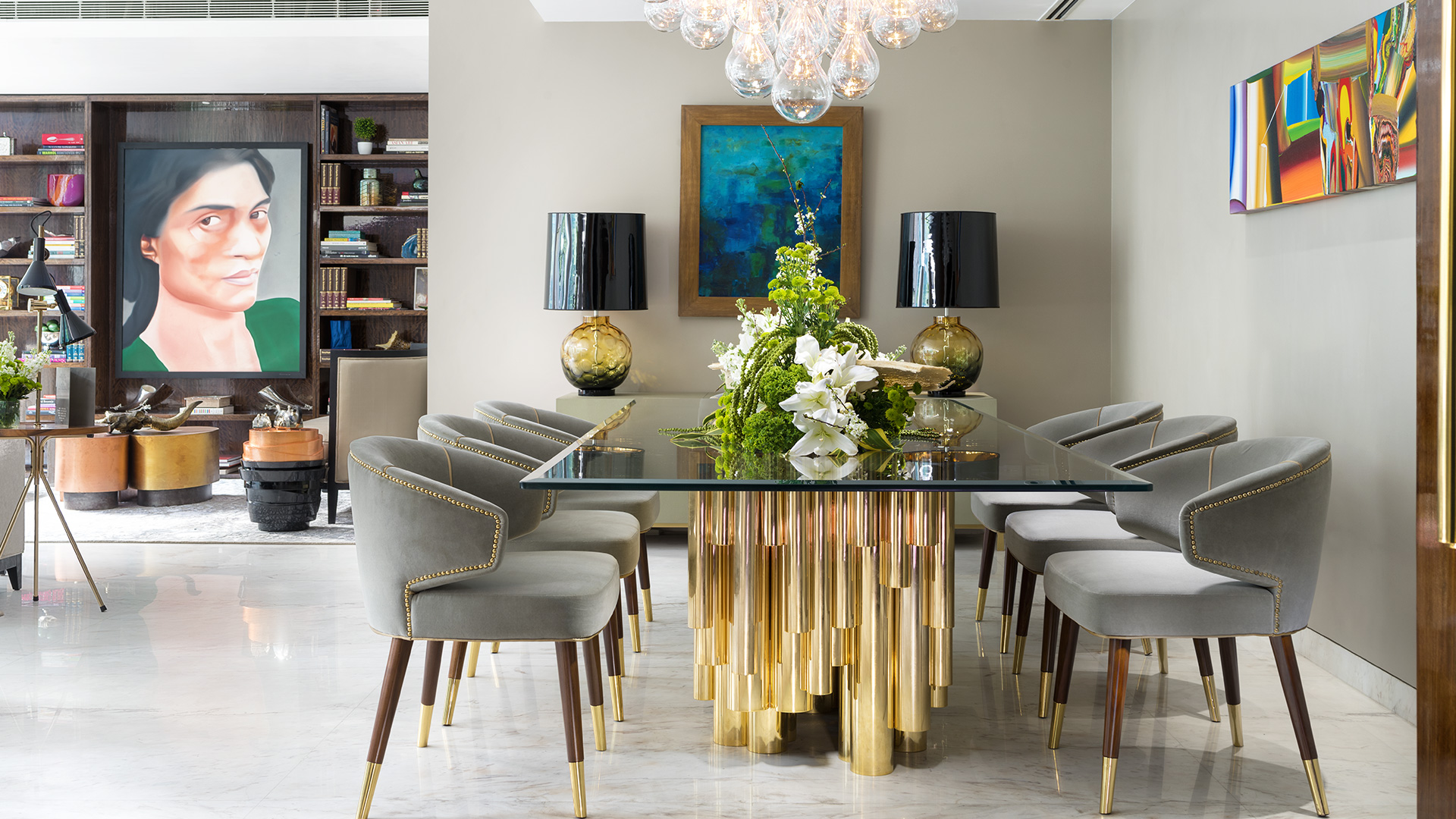 This kind of dining tables is the perfect statement piece for your luxury dining set décor. Also, the clear glass top gives a rare style and grace to this modern piece.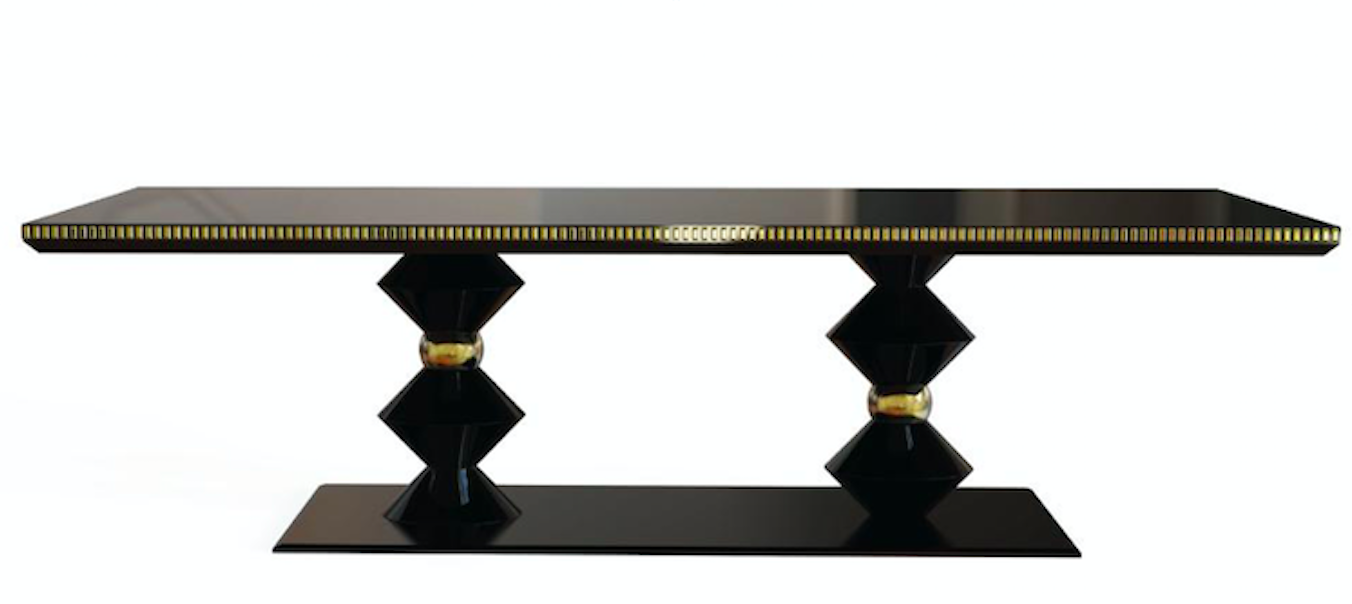 This piece's top is made of wood finished with high gloss black varnish surrounded by a subtle line of gold leaf coated elements. So, this makes Cortez Modern Dining Table ideal for spacious contemporary rooms.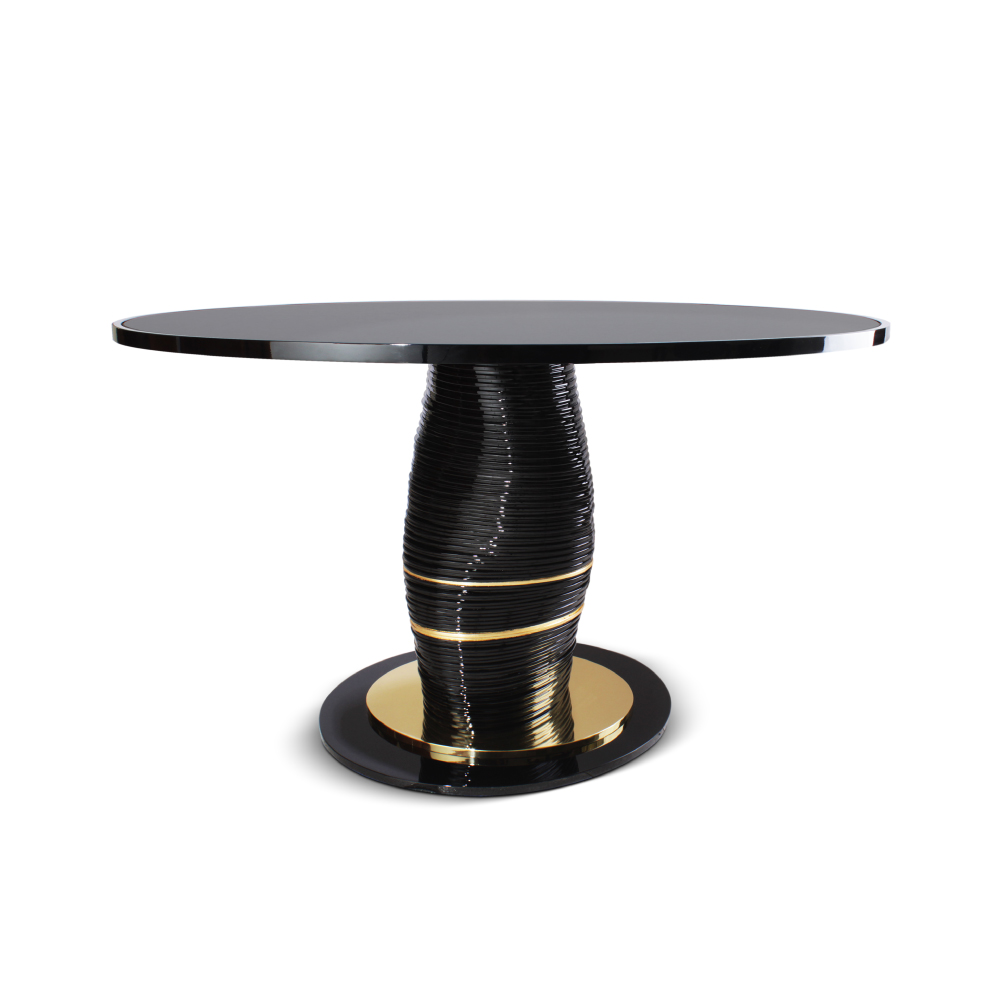 This piece features a charming layered form supporting a smoked glass top. In order that, it will be the star of your luxury dining room.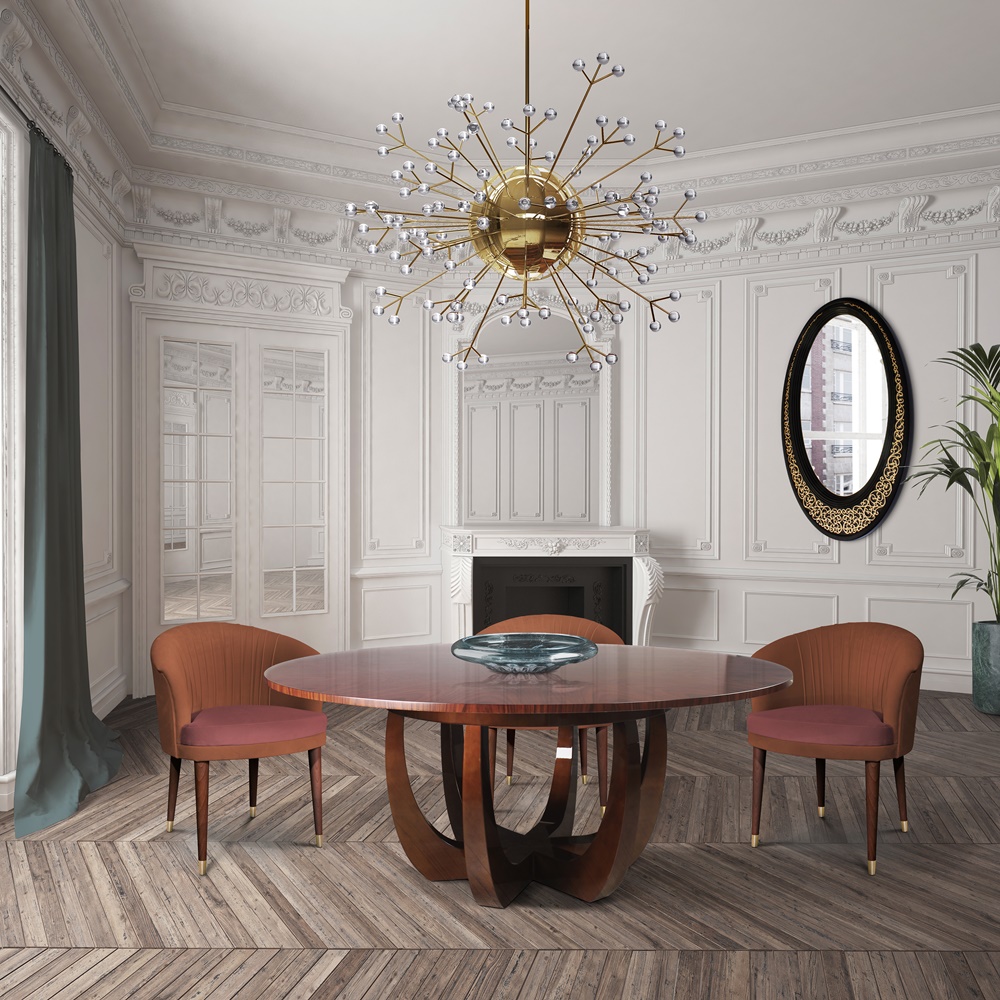 Canopy contemporary dining table has a gold leaf coated wood base, topped with translucent chocolate lacquer finished with high gloss varnish. In short, this kind of dining tables will be the perfect choice for your contemporary dining room.
If you want to keep inspired by dining furniture take a look at our Pinterest page. You will be astonished!
What's your opinion about these dining tables? Have you felt in love with any of these? Let us know!
On the whole, if you want to keep inspired by design trends and décor ideas stay tuned to our blog.